Around 70% of the global workforce currently gets paid either monthly or fortnightly. Talking about the US, the most common type of pay cycle is usually two weeks. Based on this, and taking average wages into account, EY estimates that there is an amount of approximately $1 trillion of accrued salaries currently held in employers' treasuries that have yet to be paid out to their employees. (Tucker et al., 2020)
Reasons aside, this is a huge liquidity issue that is out of reach of employees only until their contracted payday. The result is timing mismatches between income and expenses for many households. While employees get paid regularly, their expenses are not tied to regular intervals or paydays. In a world where emergencies are unforeseeable by definition and savings have stagnated, the timing of salary payments can be critical to coping with financial shortfalls.
Not only does this raise concerns about the workplace's financial well-being, but it also calls for greater pay control and flexibility. To understand the scope of this problem, let's dig into the state of the financial well-being of millions of employees in the US.
The State of US Workforce Financial Well-Being in 2022
US employees are experiencing financial pressure as a result of rising inflation and global instability. The fact that everything is getting more expensive is the top financial pressure for two out of five full-time employees. As per the 2022 PwC Employee Financial Wellness Survey, a mere 42% of respondents said their compensation keeps up with rising living costs. The percentage has dropped from 52% last year. In addition, 44% of full-time employees are working more than they have in previous years, and 56% are stressed out about money. (Staeger, 2022)
To make matters worse, a recent report by LendingClub reveals that 64% of Americans today are living paycheck to paycheck. We are nearing a historic high of 64%, witnessed in March. And it's not just the low to middle-income employees, 49% of those earning six-figure salaries have also experienced a dent in their wallets as they struggle to keep up with their monthly expenses. Due to this, many Americans have tapped into their savings or taken on debt. (Dickler, 2022)
Speaking of debts, it's something no employee would ever want to have hanging on them. However, tough financial conditions often leave them with nothing but high-interest-rate schemes to keep up with their expenses. The most common type is payday loans.
However, payday loans often hurt the employees more than they help them in the form of interest rates and penalties. Imagine this – payday loans have an average interest rate of 391%. And that's if the debtor is able to pay back in two weeks' time. This means paying a $60 fee on a $400 loan. Comparatively, credit cards' APR ranges from 12-30%. (Hoevelmann, 2019)
Payday loans are largely used by employees with low credit scores and without access to credit. This is one reason why payday lenders charge such high rates for credit provided to such employees.
However, critics worry that payday loans are bad for employees since it traps them in a vicious cycle of getting instant relief with long-term debt as they keep failing to repay within the timeline. Additionally, debtors end up paying more than they borrowed due to late payment fees and penalties. (Singletary, 2015)
Even today, payday loans are used by 12 million Americans every year, with average loan fees of around $520 per two-week term, with an average loan amount of $375. That's a huge risk and liability that many employees find themselves trapped in. (Haughn, 2022)
Luckily, on-demand pay vows to change this for employees by offering them greater control and flexibility over their earnings. What is on-demand pay, and how does it work? Let's find out.
What Is On-Demand Pay, and How Does It Work?
With on-demand pay, employees are able to access a portion of their accrued wages before payday, with the remaining portion paid at the end of the pay period. On-demand pay is different from salary-based lending or payday loans in that it does not involve borrowing on the part of the employee, and usually, it is very inexpensive or free of cost.
The concept is fairly simple to understand. Traditionally, employees are paid weekly, bi-weekly, or monthly. Even though employees work every day, they can only access their wages when they receive their paycheck. As soon as an employee has completed their shift, they can access their earned wages through on-demand pay. Simply put, on-demand pay makes it possible for employees to withdraw their earnings whenever they want.
In most cases, on-demand pay is provided by third parties such as OrbisPay. It involves integrating on-demand pay providers with an employer's HR technology. Upon setting up an account, employees can view and access their available earnings. Since the on-demand pay provider is fronting the funds, employers don't have to worry about cash flow as funds are claimed when the company runs its payroll cycle as normal.
A key function of on-demand pay is to offer households flexible access to their wages, which can help them manage their expenses. Financially vulnerable people may be able to reduce their dependence on short-term, high-cost credit with on-demand pay because it is one of the cheapest, most transparent, and most flexible ways of accessing liquidity. Further, it can be used to enable individuals to become more financially independent by taking an active role in budgeting and making better spending and saving choices.
The Demand for On-Demand Pay
In the wake of the pandemic, businesses are looking for ways to grow. In the current climate, attracting and retaining talented employees has proven to be a challenging task. A tight labor market has already led to employers raising salaries and benefits.
Considering that 40% of the US workforce cannot cover a $400 emergency expense, it makes sense to give them access to their earned wages. Using on-demand pay can relieve employees' financial stress. Financial stressors negatively impact employees and employers alike. Financial stress is associated with diminished productivity, taking more time off for financial matters, leaving the company for higher compensation, and having health problems. There is a direct connection between an employee's financial well-being and the bottom line of a company, which may justify investing in financial wellness programs. (Allison, 2017)
It's not just the financial side of things. A growing number of companies are offering on-demand pay and are experiencing increased employee loyalty. A recent Harvard Business Review study reveals that almost 60% of US workers believe their employers should offer on-demand pay. Gartner further anticipates that one out of five companies will offer on-demand pay by 2023. (Wood, 2022)
The positive effects of on-demand pay aren't just theoretical. On-demand pay is associated with a 36% increase in employee retention, according to PwC. Keeping employees helps businesses keep their hiring costs low. As experts suggest, on-demand pay is quickly becoming 'the most important benefit in a post-COVID-19 world'. (Meyers, 2020)
The Future of On-Demand Pay
The on-demand pay solution has attracted employers, employees, and industry experts within a short period of time. The pandemic affected employees' financial well-being, and more are seeking new ways to recover. The effects of financial stress negatively affect the workforce, which forces employers to offer their employees the best possible benefits.
On-demand pay is quickly emerging as a solution to these problems. Before the pandemic, retirement savings were a big deal. Now, people want greater control over their earnings so they can handle any unexpected expenses that may arise.
In the same way that remote/hybrid work culture was unheard of three years ago, on-demand pay is quickly changing how employees of today and tomorrow will be getting paid. It wouldn't be surprising at all to see on-demand pay become the industry norm soon for the US and worldwide.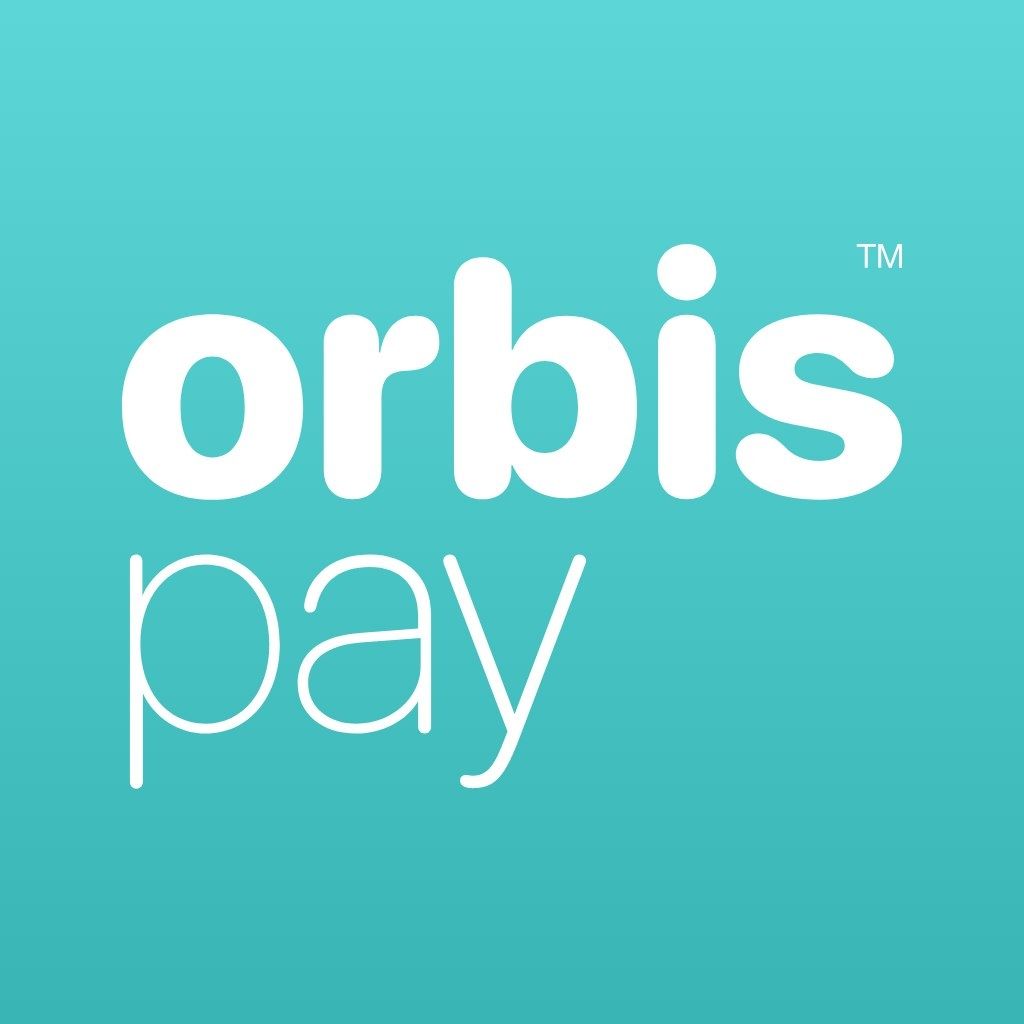 Try On-Demand Pay For Your Business
Give your employees the most sought-after benefit!
Book a free demo!
---
References
Allison, K. E. (2017, September 2). Special Report: Financial stress and the bottom line - Why employee financial wellness matters to your organization. HubSpot. Retrieved November 29, 2022, from https://cdn2.hubspot.net/hubfs/172936/pwc-financial-stress-and-bottom-line.pdf
Dickler, J. (2022, October 24). More Americans live paycheck to paycheck as inflation outpaces income. CNBC. Retrieved November 29, 2022, from https://www.cnbc.com/2022/10/24/more-americans-live-paycheck-to-paycheck-as-inflation-outpaces-income.html
Haughn, R. (2022, February 28). Payday Loan Statistics. Bankrate.com. Retrieved November 29, 2022, from https://www.bankrate.com/loans/personal-loans/payday-loan-statistics/
Hoevelmann, K. (2019, July 30). How Payday Loans Work: Example of 391% APR | St. Louis Fed. Federal Reserve Bank of St. Louis. Retrieved December 29, 2022, from https://www.stlouisfed.org/open-vault/2019/july/how-payday-loans-work
Meyers, L. (2020, May 5). Earned wage access: the most important benefit in a post-COVID-19 world. Employee Benefit News. Retrieved November 30, 2022, from https://www.benefitnews.com/opinion/earned-wage-access-the-most-important-benefit-in-a-post-covid-19-world
Singletary, M. (2015, March 28). The vicious cycle of payday loans. The Washington Post. Retrieved December 29, 2022, from https://www.washingtonpost.com/business/get-there/the-vicious-cycle-of-payday-loans/2015/03/27/4ff7bec2-d3e1-11e4-ab77-9646eea6a4c7_story.html
Staeger, C. (2022). 2022 PwC Employee Financial Wellness Survey. PwC. Retrieved November 28, 2022, from https://www.pwc.com/us/en/services/consulting/business-transformation/library/employee-financial-wellness-survey.html
Tucker, M., Driessen, M., Stucchi, R., & Tsvyatkov, A. (2020, September). On-Demand Pay: payroll that works for all. EY. Retrieved November 28, 2022, from https://assets.ey.com/content/dam/ey-sites/ey-com/en_gl/topics/emeia-financial-services/ey-on-demand-pay.pdf?download
Wood, C. (2022, July 25). On-Demand Pay: 60 Percent of U.S. Workers Want Daily Access to Earned Wages. CPA Practice Advisor. Retrieved November 30, 2022, from https://www.cpapracticeadvisor.com/2022/07/25/on-demand-pay-60-percent-of-u-s-workers-want-daily-access-to-earned-wages/62310/