We look back at how the pandemic affected the market, and its ripple effects that are felt to date.
This Black History Month, let's recognize and acknowledge the contributions of three African American frontline workers and understand the impact COVID-19 had on their work and personal lives.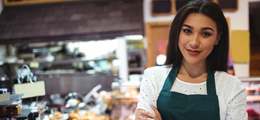 Our goal is to build financial solutions which are affordable and can provide immediate and long-term benefits to working Americans. I believe, providing access to fair credit millions of Americans is the starting point for fulfilling the American dream.